In the past few years, opportunities for affiliate marketing have exploded across industries and niches.
In fact, at ClickBank, we've seen double-digit growth in some of the best affiliate marketing niches on our marketplace, including:
72.4% sales growth in the health and fitness niche
17% sales growth in the make money online and e-business niche
27.8% sales growth in online education (online courses, coaching, etc.)

Affiliates have seen success promoting these products through all kinds of marketing channels – from SEO to organic video – but in this guide, I'll walk you through affiliate marketing for native advertising with Taboola.
You'll learn how to get started, how to pick an offer that will work well for native ads, and more. Let's dive in!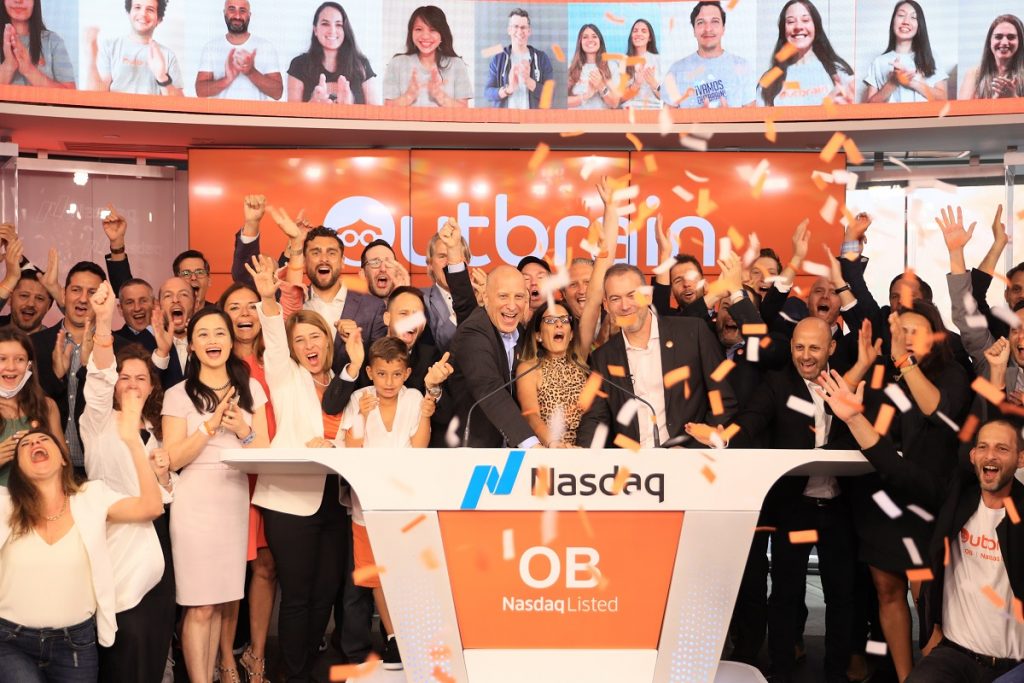 Why Affiliate Marketing?
So, before we get into all the tactics, why should you bother with affiliate marketing anyway?
Well, it comes down to a few key benefits:
No need to create your own product. You can piggyback on all the hard work and effort that someone else has put into creating a great product. If you can market the product for them, you can have a profitable business without as much hassle.
Diversify your income streams. Even if you do have your own product to sell, there are usually related or complementary products that your audience would benefit from as well. You can promote affiliate products in keeping with your brand and increase the lifetime value of every customer.
Make key industry connections. Coming into a new business relationship as an affiliate means you're adding value first. It's a wonderful way to open new doors and professional connections when you're selling for someone, rather than to them.
Affiliate marketing is also a great way to get familiar with a new niche, industry, or audience before you commit all the development costs toward your own product or service. Simply promote a lower ticket product and see what kind of response you get!
So, what does affiliate marketing success look like with native ads?
Here's an example.
Success With Native Ads
Two of ClickBank's most successful affiliates are Tom Bell and David Ford. These business partners managed to make six figures in the energy and solar niche during 2020, starting with Facebook Ads and then moving over to native ads.
Their story is simple: during lockdown in 2020, energy costs at home started to surge. Tom and David decided to promote ClickBank power offers in the energy and solar niche. After growing tired of ad account shutdowns on Facebook, the pair switched their budget to a more sustainable traffic source: native advertising.
By essentially "cloning" the winning campaigns on Facebook, they saw enormous profit and ROI using native ads. As they explained, the advertising costs were more reasonable and the ease of use made it possible for them to clear six figures with their native ads campaigns.
How to Start as an Affiliate
Okay, so you see the money-making potential of affiliate marketing, and you want to give it a try for yourself on Native ads with Taboola , OutBrain or Mid.
Great!
The first thing you need to do is find an affiliate product to promote. It's absolutely essential that you pick a good product from a reliable affiliate program.
There are three main places you can go to find affiliate products to promote:
Apply to a company's existing affiliate program. Many companies in your industry have their own affiliate program with products you can promote. These affiliate programs may or may not be powered by an affiliate network.
Establish your own direct affiliate relationship with a company. Some companies don't have an affiliate program, but would be willing to partner with the right affiliate. This is essentially a sales task – you can reach out to different companies and see what kind of revenue split or flat commission they'd give you for successfully selling their product.
Join an affiliate network. Affiliate networks and marketplaces take the guesswork out of finding offers by serving as a centralized place for product owners to list their products for affiliates. ClickBank Or any other affiliate network with good offer is a good example of one, as are Amazon, ShareASale or any other new market place etc.
Whether you work directly with a company or find products on an affiliate network, you should be able to find quality products that are worth sharing with your audience.
One good tip is just to do some research on what other people in your space are selling and promoting. From there, you can reverse engineer the companies, products, and networks you should be a part of.
What Makes a Good Affiliate Offer for Native Ads?
Now that we've talked about where you can find affiliate products, it's time to pick a strong affiliate offer – one that will work perfectly with native ads!
First, it's important to understand the types of topics that do well on native ads platforms and publisher sites. Usually, it'll be more general interest topics with broad appeal. Here are a few examples that we've seen work well:
Weight loss
Self-help
Spirituality/new age beliefs
Making money
Crypto or other recent trends
Popular hobbies like golf or sewing

In choosing a niche, you can easily find out general interest about a topic by doing some research in Google Trends. If the topic is going up over time, that's a good sign that you have a winning niche.
For example, you could look up whether supplements are growing in popularity over time (in this case, the answer is yes).
You also want a niche where you can bring some kind of expertise or value that others don't necessarily have.
What else should you think about when it comes to affiliate offers? Here are a few big factors to consider:
Conversion rate. If you can get data on what kind of conversion rate the affiliate product sees overall, aim for products with a 2% or higher conversion.
Avg $/conversion. Look for a product that gives you a generous commission for each sale you make. We like to see $100 or more in average payout value, but this number obviously depends on your niche.
Sales momentum. You want an offer with some momentum and a proven track record. Ideally, you want to know that other affiliates have seen success with it recently. The Gravity score on ClickBank's marketplace offers a rolling 12-week figure to report on that number.
Earnings per click. While you won't know your own earnings per click (EPC) until after you've started promoting an offer, try to aim for an EPC of at least $1. This means for every click on your affiliate link, you're earning an average of $1, giving you a benchmark for how much you can spend on native ads to promote them.
Doing your research into a product ahead of time can help you find ones that offer real value and are at a price point that you can make profitable.
Promote Affiliate Products with Native Ads
Once you've picked a product or two that you want to promote, it's time to get started with native ads on Taboola.
We typically see a few main approaches for affiliate marketers using native ads:
You run ads to a quality affiliate bridge page that serves as a way to pre-sell people on your chosen product, and then move them along to the pitch page to make a purchase.
You run ads to an opt-in page on your site – a content piece, a lead magnet squeeze page, a quiz, etc. – and collect email addresses. Then, you promote affiliate products to your email list.
You run ads that point people to your website and then retarget them.
Both options – or a combination of the two – can work well. Either way, you should structure your Taboola ads to link to a landing page on your own domain, and then you can decide where to route that traffic to maximize your earnings.
The last note I'll share for affiliate marketing with native ads is that curiosity is king. As we often say, your job as an affiliate isn't to sell the product, it's to sell the click.
Your native ad is typically placed alongside many others on premium publisher sites, so your job is to draw enough attention and curiosity that people will click yours to see what you're talking about. This is important to remember as you go after your next native ads win!