Google Ads can be a great way to drive additional, high-quality traffic for your affiliate website. It lets you target a specific audience that is actively looking for what you have to offer.
The downside is that it can be tricky to find the right balance between your ad spend and the revenue that your affiliate offers are bringing.
Making a profit when promoting your affiliate content via Google Ads calls for excellent tracking, bid management, and optimization. In this article, you'll learn tactics and the right mindset to achieve this.
We'll also show you how you can use the We Can Track software to optimize your campaigns and make a profit even in the most competitive of niches.
In this article, you will learn:
The challenges that affiliate marketers are facing using Google Ads.
Some basic remarks about setting up.
The importance of audiences and how to create them.
Taking monitoring and optimizing to the next level with We Can Track.
How We Can Track can boost your tracking, insights, and revenue.
Example from a competitive niche.
What is We Can Track, and how can it help your affiliate business?
The Challenges That Affiliate Marketers Are Facing Using Google Ads
Perhaps the biggest challenge of making Google Ads profitable for your affiliate business is the tension between your commission and the price that you pay per click.
You have to find that fine line between the amount of money you can spend on a keyword and still make a profit. Chances are, you are competing with companies that are actually selling the product you are promoting. They usually have a bigger profit margin and thus a higher budget to spend.
This is why it is important to track every dollar that you spent for the highest possible return.
Also, keep in mind that not every affiliate program allows for context advertising. Be sure to check whether your campaign allows for promotion via Google Ads before implementing the advice below.
Mostly though, advertisers will only prohibit the use of brand keywords. This still allows you to bid on keywords related to products, services, or the specific needs of your target audience.
These are often very transactional searches, which could make them worth your while.
So without further ado, let's look at how to make affiliate marketing work with Google Ads, using the We Can Track attribution software.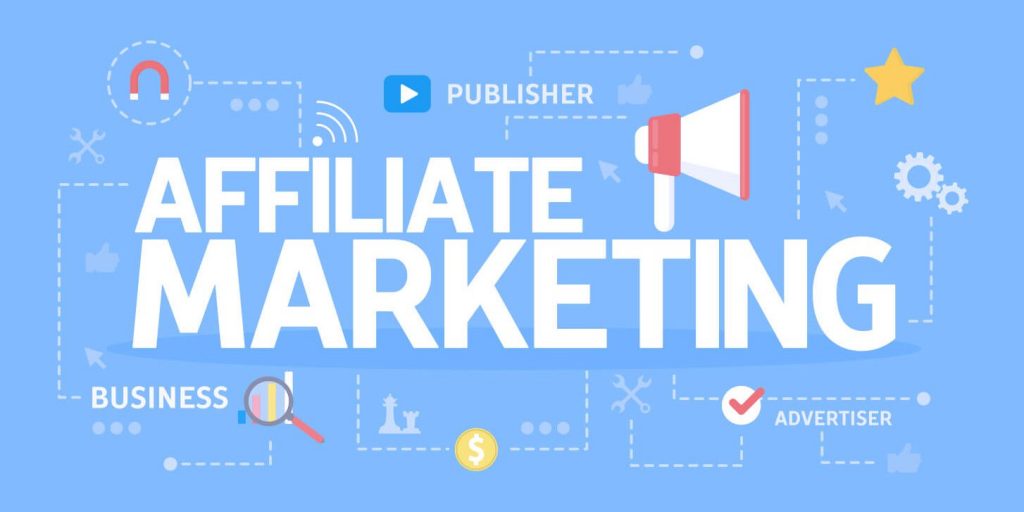 Some Basic Remarks About Setting Up
In this part, we'll quickly walk you through the best practices of setting up an affiliate marketing Google Ads campaign. If you're already familiar with this, feel free to scroll on down to the next heading, where we dive into the specifics of monitoring and optimizing your campaigns.
The safest way to set up your campaign is by starting out with low bids and raising your budget as you go along and find out what's working.
Let's say we want to promote the Lenovo Thinkpad offer. We can use the keyword "Thinkpad," but not the branded term "Lenovo."
Setting up could look something like this, consisting of two different ad groups. One group would contain the keyword "thinkpad" and a bid of ten cents. The other group could contain "thinkpad" with additional terms and a bid of 30 cents.
For the daily budget, we would choose an offer of five to ten dollars. This will give you some first impressions, and even after the first day, you can start optimizing. More on that in the monitoring and optimizing portion of this article.
The Importance Of Audiences & How To Create Them
Audiences are an important factor in the success or failure of your Google Ads campaigns, and you should consider setting them up as soon as possible. Preferably even before you build and publish your campaigns. You can target an audience by interpreting and understanding Google analytics reports data.
Audiences take time to grow, and they need to have a certain size for you to be able to leverage them in optimizing your campaigns.
There are multiple audiences that you could utilize to boost the efficiency of the Google Ads campaigns for your affiliate offers. For example:
People who have already converted. By setting up an audience for people who interacted with your campaigns and already converted, you can ensure that you won't keep targeting people who already bought something. This is especially valuable for display campaigns since you push your content to people that aren't actively looking for the product at the moment.
Users who clicked but didn't convert. This audience is interesting to retarget because they showed interest in your offer before but didn't – for some reason – convert at the time.
People that are similar to converters. This one is especially interesting for reaching new people you haven't been in contact with yet. It'll allow you to target people who Google considers to be similar to the people that converted on your offer already and are therefore likely to convert as well.
For example, to set up the second case – users who clicked but didn't convert – here are the steps you need to follow:
In Google Analytics, go to "admin," then: property > audiences > audience definitions.
Click "new audience," then "create new," and choose "conditions."
Select the relevant conditions that define a user or session that started with a click on one of your Google Ads campaigns. For example, when you are using the We Can Track software that we will discuss below, this would be:
-Event category exactly matches 'WCT'
-AND
-Event action exactly matches 'Click'
-AND
-Transaction per session = 0
Set a membership duration and name for your audience.
In the next step, you can select the relevant Google Ads account.
Hit publish.
To set up the other audiences using the We Can Track software, you can refer to their Google Ads affiliate marketing guide. This also discusses more in-depth the basics of setting up an efficient Google Ads campaign for your affiliate offers.
Of course, it would take us too far to fully dive into the depths of setting up efficient Google Ads campaigns for your affiliate offers.
The main goal was to share some basics to gather the right ammunition for the most important part of your Google Ads affiliate journey: monitoring and optimizing your campaigns.
Taking Monitoring & Optimizing To The Next Level With We Can Track
Like we said before: the most important aspect of getting Google Ads to work for affiliate campaigns is constant monitoring and optimizing.
Setting up tracking with We Can Track is easy:
Create an account
Connecting the network via Postback URL
Connecting the website via JavaScript tag or WordPress plugin
Activating Google Analytics integration
Linking Google Analytics and Google Ads
Importing the Google Analytics Transaction goal in Google Ads
It's the only way to discover which keywords are the most worthwhile to pursue and which bids are returning you the biggest profit.
There are different platforms that you can use to monitor the success of your campaigns. Of course, there is Google Ads itself, where you can quickly analyze which campaigns are profitable and take action accordingly.
to read this fool article click here